Landlord missing after pub Christmas savings cash theft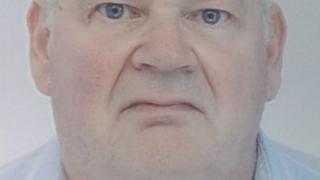 Police are investigating the theft of more than £20,000 from a Christmas savings club in Wiltshire.
The landlord of the Royal Oak pub in Shrewton, where the money was collected during the year to spend over the festive season, has also gone missing.
Malcolm Levesconte, 59, was last seen on Sunday.
Officers from Wiltshire Police believe the 59-year-old boarded a ferry at Portsmouth on Sunday evening bound for St Malo in France.
Police believe between 20 and 30 thousand pounds, which had been paid into the fund by customers, has been stolen.