Consultation over Swindon street markets started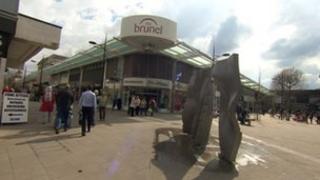 A ban on street trading in parts of Swindon town centre could be lifted subject to a number of conditions.
Four years ago the borough council brought in legislation following concerns from businesses that street traders were "unfair competition".
Councillor Emma Faramarzi said since then times had changed and the idea would now go out to consultation.
But the town's licensing committee said a ruling on times, dates, streets and types of market would be needed
'Legal processes'
Ms Faramarzi, who is also a member of the Federation of Small Businesses, said all interested parties would be asked for their opinions.
"The ban was put in place, the recession hit, people have changed their shopping habits... that's why I think the matter should be reviewed.
"[Having a market] will increase footfall and bring new visitors into the town.
"We need to go through the legal processes - if it was up to me it would be lifted tomorrow.
"The process will take about 12 weeks so by March we should be where we need to be," she said.