Earl of Cardigan denies Wiltshire theft and damage charges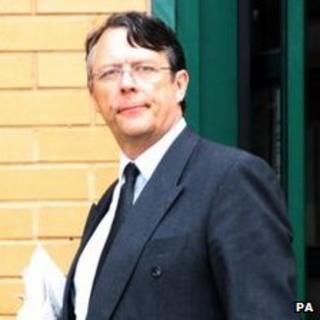 The Earl of Cardigan is to face trial after pleading not guilty to criminal damage and theft.
David Brudenell-Bruce, 60, denied stealing a battery and power unit belonging to Peter Tilley, when he appeared at Swindon Crown Court on Friday.
The earl, of Savernake Lodge near Marlborough, also pleaded not guilty to damaging Mr Tilley's pheasant feeders.
The case was adjourned until 29 January when a trial is due to be held.
He is alleged to have damaged six pheasant feeders worth £66 between 4 June and 29 June and stolen a battery and electrical power unit worth £80 on 23 June.
A previous hearing at Salisbury Magistrates' Court on 4 July was adjourned after the earl's lawyer voiced concerns about his mental health and he was taken to hospital.
He was arrested by police on 3 July and charged that night.