Wiltshire PCC election: Colin Skelton critical of PFI deal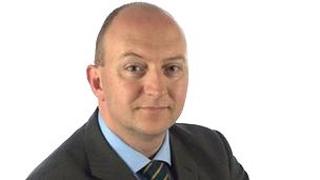 An independent police and crime commissioner candidate in Wiltshire says a £129m deal to share firearms training could "cripple the force".
Colin Skelton said the 25-year deal with Avon and Somerset to share a proposed facility to be built near Bristol with PFI money was unnecessary.
"The proposed training site is two hours away and makes no financial, economic or practical sense," he said.
The police and crime commissioner elections take place on 15 November.
"Wiltshire Police already have good firearms training facilities in Devizes and Dinton," Mr Skelton said.
'Not sign'
"In addition it [the deal with Avon and Somerset and Blue Light Partnerships] will cost £1.2m every year.
"If the intention was to share facilities, Wiltshire Police Authority should have approached Thames Valley Police, who have a world-class firearms training facility at Sulhamstead.
"This would have cost a fraction of the PFI deal cost and been closer.
"I would not sign this PFI deal and I would use that money, which is in the current budget, to recruit half of my planned 300 new police officers," he added.
Paul Batchelor is standing for the Liberal Democrats in the Wiltshire election, Angus Macpherson has been chosen as the Conservative candidate, Clare Moody is standing as the Labour candidate, John Short is the UKIP candidate and Colin Skelton is standing as an Independent.