Wiltshire PCC election: Short would ask for business help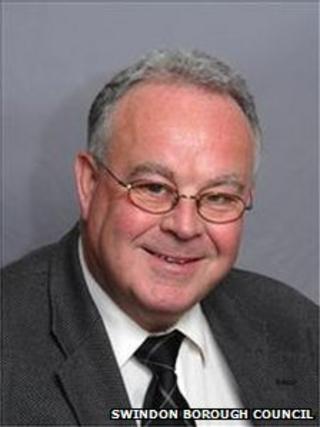 The UKIP candidate hoping to be Wiltshire's police crime commissioner has said he would look to work with local businesses to try to save funds.
John Short said there could be some instances where businesses could help to pay for security.
The police force has to save £15m over four years as part of government cuts.
He said although the idea needed careful thought it was the sort of thing the force should be looking at to save money.
Mr Short told BBC Wiltshire: "If we're looking at having to see if we need to put police around a factory at state, would you [businesses] be able to contribute towards security? That's the sort of thing we need to look at."
The candidate, who has been a local councillor for 30 years and a senior corporate director at Swindon Borough Council, also said he knew how to manage large public sector organisations and budgets.
He said he was not in favour of any cuts and added that it was too early to say whether he would increase the precept.
Also standing for election are: Paul Batchelor for the Liberal Democrats; Conservative Angus Macpherson; Clare Moody for Labour; and Independents Colin Skelton and Liam Silcocks.