Wiltshire PCC election: Moody to keep party politics out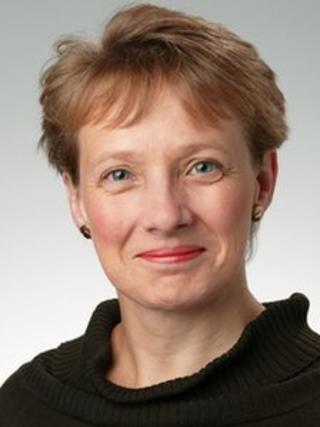 The Labour candidate standing for election to be Wiltshire's police crime commissioner has said she would not let party politics interfere with the job.
Clare Moody, who advised Gordon Brown when he was prime minister, said she was proud to stand on the record of the Labour government.
She added that although she would pay attention to the party's policies, she would make independent decisions.
The police and crime commissioner elections take place on 15 November.
Speaking to BBC Wiltshire, Ms Moody said: "The political impartiality is absolutely down to the operational side of policing.
"When the commissioner takes office, we have to sign an oath of independence but secondly, people who vote for me will know that this is where I come from.
"There has to be a recognition that this is an independently elected role."
Ms Moody, a senior officer for the Unite union in the South West, lists anti-social behaviour and neighbourhood policing as her priorities, and is against any form of privatisation in the force.
She stood as the Labour candidate for Salisbury in the 2005 general election.
Also standing for election are: Paul Batchelor for the Liberal Democrats; Conservative Angus Macpherson; John Short is the UKIP candidate and Colin Skelton is standing as an Independent, as is Liam Silcocks.