Wiltshire PCC poll: Conservative backs legal high ban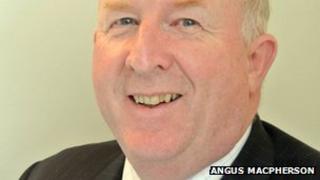 A government move to ban legal highs and reclassify them as Class B drugs has been welcomed by the Conservative PCC candidate for Wiltshire Police.
Angus Macpherson said, through his drugs charity work he had witnessed how these substances could harm recovery.
He said: "In particular they are seen as a substitute by those in treatment for drug abuse and set back that recovery programme."
The police and crime commissioner elections take place on 15 November.
Mr Macpherson is a trustee of the drugs charity Filling Station and runs the Broadgreen Breakfast Club which feeds homeless people.
Both groups are based in Swindon.
'Difficult to understand'
"A lot of the people who are homeless have a lot of issues around drugs and alcohol and what I've found is that when legal highs hit the scene they were using them even if they were on the drug and treatment alcohol treatment orders.
"Because they are legal, they were using - and a number of people wound up in the local hospital."
The new law affects substances including black mamba and methoxetamine, often known as mexxy.
"It's been difficult to understand quite what you're banning half the time because you don't quite know what the substances are," he said.
"As fast as one is identified there's another, so I'm hopeful that what they have done in banning groups of substances that this will work."
The Conservative candidate said although he was running under a party banner, he would be non-political when creating policies as commissioner, if elected.
Also standing in the election are Paul Batchelor (Liberal Democrats), Clare Moody (Labour) John Short (UKIP), Liam Silcocks (Independent) and Colin Skelton (Independent).