Wiltshire PCC elections: Lib Dems police candidate chosen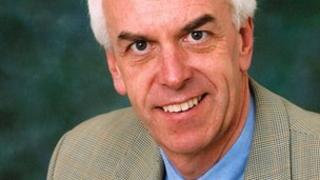 A former district councillor has been chosen by the Lib Dems to stand in the police elections in Wiltshire.
Paul Batchelor, a former councillor for West Wiltshire, is a businessman based in Warminster.
Mr Batchelor said his priorities included tackling drug-related crime, burglary, anti-social behaviour and better victim support.
He was formally declared as the Liberal Democrats candidate ahead of the nominations deadline on Friday.
He served as a county councillor at Wiltshire Council and has worked as deputy mayor for Warminster Town Council.
"Wiltshire's first police commissioner should be out and meeting the public at every available opportunity and that's what I will do," he said.
"An effective Police and Crime Commissioner is one who engages with the public, as I have done as the chair of the Warminster Police Neighbourhood Tasking Group".