Wiltshire PCC candidate Colin Skelton vows to protect centre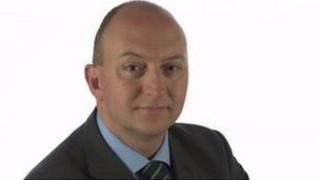 A Wiltshire police crime and commissioner candidate has vowed to protect the funding for a sexual assault referral centre in Swindon.
Independent Colin Skelton said he feared, if elected, "party political" candidates would cut Wiltshire Police's contribution to the centre.
The Sexual Assault Referral Centre (SARC) provides counselling and medical treatment to victims of sexual assault.
The SARC is funded by Wiltshire Police, the council and the government.
Mr Skelton believes future funding could be threatened if the Conservatives' pledge to cut police funding by 20% is carried through by the new PCC.
He added: "One of the things I would like to do is look at what worked to reduce rape and sexual assault in other places and countries and see if we could learn from that to reduce these types of offences occurring in Swindon and Wiltshire.
"The centre gets its funding from the government, the council and from Wiltshire Police.
"My concern is that if a party political candidate is elected they would cut the police's contribution to the centre."
The new PCC will be in control of the police budget and will also have an additional Community Safety Fund which he or she can spend on chosen projects.
Under the government guidelines, the PCC will be required to sign an oath of impartiality - even if they represent a political party.
Also standing for election are: Angus Macpherson for the Conservatives; Labour's Clare Moody; John Short for UKIP and Independent candidate Liam Silcocks. The Liberal Democrats have not currently chosen a candidate.
PCCs will replace police authorities in 41 areas after elections next month.