John Short is UKIP Wiltshire police commissioner candidate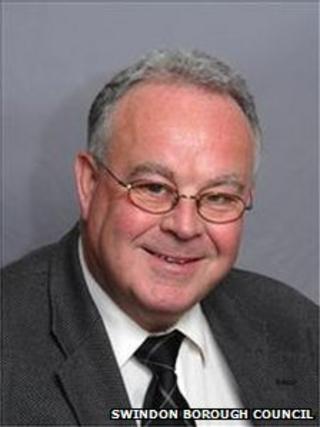 The UK Independence Party has announced its candidate to stand in the Wiltshire police commissioner election.
John Short, 58, is a former deputy chief executive of Swindon Borough Council and moved to the town from the North East more than 30 years ago.
Mr Short said he was the only candidate who could offer "a clear alternative to the others without the constraints of political correctness".
Police commissioners will be elected in England and Wales on 15 November.
Mr Short said: "During my many years with Swindon Borough Council I learnt how to deliver a quality front-line public service.
"That meant managing a workforce of more than 3,500 people and working with a budget of over £65m."
He added: "I truly believe that I am the candidate with a unique track record combined with the extra experience I gained after retirement by serving as an elected councillor in Swindon.
"I am the candidate best placed to work with the Chief Constable to identify and understand the potential savings that can be made from the current Wiltshire police budget without having to wield the axe."
Mr Short said he would seek to do this "while protecting front-line police services across our county".
He is up against the Conservatives' Angus Macpherson, Labour's Clare Moody and Independent candidate Colin Skelton.