Colin Skelton stands in Wiltshire police election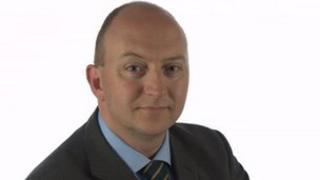 Special constable Colin Skelton has announced he will stand in the Wiltshire police and crime commissioner election as an independent candidate.
Mr Skelton spent 20 years in counter terrorism research as a civil servant and now works to help protect soldiers in Afghanistan.
If elected he said he would put 300 new officers on the beat, target the top 100 offenders and reduce crime by 20%.
Police commissioners will be elected in England and Wales on 15 November.
Mr Skelton has served as a school governor at four schools and currently holds the role at an infants school in Salisbury.
He has also served as a special constable with Wiltshire Police for four years.
"This has given me an insight into frontline policing on our streets and made me realise how dedicated and hard working police officers, PCSO's and police staff are," the father-of-two said.
Angus Macpherson has been chosen as the Conservative candidate for the Wiltshire election, Clare Moody is standing as the Labour candidate and John Short is the UKIP candidate. The Liberal Democrats have not currently chosen a candidate.