Tributes paid to Swindon Women's Refuge founder Jenni Manners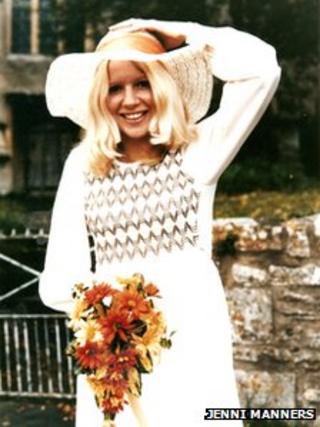 Hundreds of people have attended the funeral of the founder of Swindon Women's Refuge, who died last week.
Jenni Manners, 60, whose own experience of domestic violence inspired her to help others, died last Saturday after battling cancer.
Her funeral was held at Kingsdown Crematorium in Swindon.
Since the refuge was set up in 1977 and through to 2008, when she had to give up her work, she helped 6,375 women and 9,263 children.
Her son, Simon, said: "I think after her experience of domestic violence she decided she could help others.
"I've had letters from numerous women, from 24 years ago, from children who've said if it wasn't for her, I wouldn't be here today.
"It's just really nice to see she's made a difference to so many people's lives."
Ms Manners was diagnosed with terminal cancer three and a half years ago.
Although she was awarded an MBE for her work, she never picked it up.
Mr Manners added: "We're hoping to get the High Sheriff of Wiltshire to present it - maybe not to myself but to my daughter to show her something of what she did."
A memorial service is planned for later in the year.