Rise in Wiltshire children in care after Ofsted report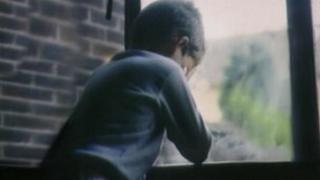 The number of children taken into care in Wiltshire has risen as a result of "more care" being taken by experts.
Since a critical report was published by Ofsted in April, the usually-steady figure of 400 children in care in the county has risen to 430.
Moves to improve child protection have pushed the projected spend by Wiltshire children's services £1.8m over budget.
Wiltshire Council, which works with the NHS and police, said front-line workers and its partners were taking more care.
The Ofsted report had rated earlier stages of intervention as "inadequate" and not meeting minimum standards.
Wiltshire Council has started putting in place measures to address the problems, including re-assessing every case on their books.
Extra spending 'unavoidable'
But this has led to a backlog with only a third of potentially "at risk" children being assessed within the target deadline of 10 days.
Lionel Grundy, the Conservative councillor in charge of children's services, said social workers were probably being more cautious and that spending the extra money was unavoidable.
"It's a significant jump [in child numbers] and the main reason why we have this overspend on budget," he said.
"Of course if a child is presented to you as being in need, one can't start thinking about budgets. You have to take care of the child."