Swindon Diamond Jubilee woodland plans unveiled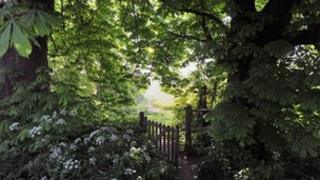 Plans to create a 60-acre woodland in Swindon to mark the Queen's Diamond Jubilee have been unveiled.
The proposals will see more than 30,000 broad leaf trees planted to connect Shaw Forest Park with Mouldon Hill Country Park and Purton Woods.
It will create a continuous woodland of more than 100 hectares and the public will be asked to help plant new trees.
Nearly half of the new wood will be open spaces and there will be no planting on sensitive wildlife sites.
The Great Western Community Forest, Swindon Borough Council and the Woodland Trust are leading the project.
Borough councillor Dale Heenan said the project would turn unused, derelict and former landfill land behind Nova Hreod College into "a beautiful amenity".
The wood, which will include oak, ash, hazel, and alder trees, will be one of 60 that are being created across the country, including at Rowde in Wiltshire, to mark the Diamond Jubilee.