MP John Glen in 'gay cure' charity row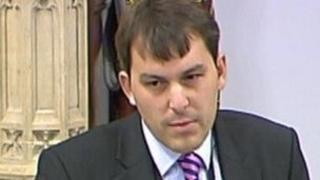 A Wiltshire MP has said he will not be bullied into cutting ties with a charity that sponsored an event where a "cure" for homosexuality was discussed.
Salisbury Conservative MP, John Glen uses interns from the Christian Action Research and Education (CARE) charity.
In 2009 it backed an event which held talks on "therapeutic approaches to and understandings of same-sex attraction" and "mentoring the sexually broken".
Campaigner Phillip Dawson has petitioned MPs to cut ties with CARE.
Since it was launched, about 9,000 people have signed the petition and five MPs have cut ties with the charity.
Mr Dawson said: "At the heart of the campaign, is the simple point that we think that MPs are there to wipe out discrimination and not to encourage it".
He said he would like Mr Glen to "sever links" with CARE.
"I'd like him to explain to his constituents, who I'm sure, like me, will be upset and appalled by the fact that he's involved with a charity that supports the notion of a gay cure, and sees people in same sex relationships as sinners."
CARE runs an internship programme which sees some young people from the organisation work in the offices of MPs.
'Smear campaign'
Mr Glen, who was a CARE intern himself, said that the views expressed at the conference were those of one specific lecturer and were not advocated by the charity.
He said: "CARE did not use this term 'gay cure', they wouldn't use that term nor would my intern nor would I, so we're not going to be bullied into giving up links with an organisation that does a great deal of good on the basis of a smear campaign.
"I'm not going to back down on something I think is the right thing to do."
In a statement, CARE said their "leadership programme is a well respected training initiative for Christian graduates, they seek placements in the best interests of interns without discrimination and irrespective of the policy or theological views of Parliamentarians''.