Cunard cruise ship worker Paul Trotter admits abusing children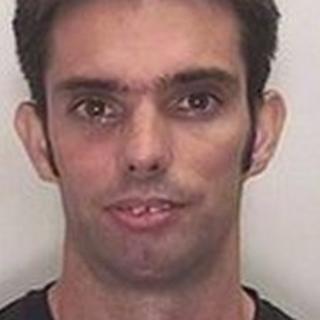 A man has admitted sexually abusing 13 boys in his care while working as a children's activity supervisor on luxury cruise ships.
Paul Trotter, 34, filmed himself assaulting the children on board three cruise ships operated by Cunard.
Swindon Crown Court heard the offences, most of them against children under the age of 13, happened between 2007 and 2011. He no longer works for Cunard.
Trotter, from Pontefract, West Yorkshire, will be sentenced on 11 May.
He admitted 12 counts of sexually assaulting a child under the age of 13, one count of sexual activity with a child under the age of 13, five counts of taking indecent images of a child, five of making indecent images of a child and one of possessing indecent images of a child.
The abuse took place between November 2007 and August 2011.
'Appalling crimes'
Judge Douglas Field told Trotter - who was arrested in August while living in Salisbury - that he would remanded in custody to return to the court for sentencing.
He also ordered him to sign the sex offenders register.
Det Insp Nicki Davey, of Wiltshire Police, said "a great deal of work" had gone into identifying Trotter's victims, with the co-operation of Cunard.
She added: "Wiltshire's Child Abuse Investigation Unit has fully supported parents throughout this investigation with the assistance of the NSPCC.
"Paul Trotter worked in a position of trust with children. He has abused the trust placed in him by the children and their parents.
"His admission of the charges will mean that the families do not have to experience the distress of a trial.
"We would like to acknowledge their co-operation and understanding following our visits to them."
'Areas for improvement'
Cunard president and managing director Peter Shanks said: "Our safeguards were strict but sadly did not stop this one individual from managing to circumvent the system and manipulate those around him.
"We are now working with the NSPCC and have already identified changes in three key areas for improvement."
The cruise ship company, which operates the Queen Mary 2, the Queen Victoria and Queen Elizabeth, added it had asked the NSPCC to audit its policies and procedures.
As a result, it has changed its recruitment process, introduced new training and improved on board supervision of the youth centres.
Mr Shanks added: "We will do everything in our power to put in place every possible safeguard for children."
The NSPCC said it was working closely with Cunard to help improve its child protection policies and will be presenting its recommendations shortly.
John Grounds, director of child protection consultancy at the charity, said: "While nothing will ever excuse Paul Trotter's crimes, his guilty pleas are welcome as this should save his young victims having to relive their ordeals while giving evidence in court at a later full hearing."