No more council funds for Wiltshire Heritage Museum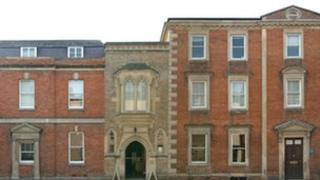 No extra funding will be provided for a Wiltshire museum, Wiltshire Council has said.
In January Wiltshire Heritage Museum trustees urged the council to increase its grant by £60,000 a year from next year.
It said it was struggling to meet its staff pension fund commitments and could run out of cash within two years.
A Wiltshire Council spokesman said the authority already gave the museum £35,500 per year.
The museum, which holds objects from Stonehenge and Avebury, says it hosts the best Bronze Age archaeology collection in Britain.
'Not enough'
Museum director David Dawson said: "We were hoping that they'd be able to help us out. The council has decided to maintain their budget at the existing level which is £35,500.
"That may sound quite a lot but our collection is designated as of national importance and for each £1 that we get in public funding we generate £7 in grants.
"We compare ourselves with national museums, they are often making no more than 50p per pound they get in public funding.
"So I think despite our size we do quite well, but it's just not enough."
Conservative Alan Macrae, the councillor responsible for heritage and culture, said: "In this kind of climate it's very difficult to give anybody, for any reason, any extra money.
"It was interesting to see the recent road shows regarding public money in the run-up to our budget, nobody was saying put more money into museums, they were all saying take money out of museums to keep other things open, to fix roads, to keep children's centres open and so on.
"I would love to support them but I regret that it's impossible at this time to meet any requests for an increase."
At a meeting on Tuesday, Wiltshire councillors agreed to a budget of £330m for the coming year.
The Tory-run council said it would be making £32m of savings by closing council offices, cutting posts and "working more efficiently".