Swindon animal rescue centre owner to appeal ban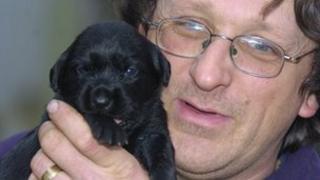 An animal rescue centre owner in Swindon banned from keeping animals says he will appeal the decision.
RSPCA officers found animals kept in inhumane conditions at Swindon and District Animal Haven.
At Swindon Crown Court, owner John Warwick-Huckvale received a 10-year ban on keeping farm animals and a four-year ban on domestic animals.
Despite the ban he said: "This is my way of life. I can't stop what I'm doing."
"If we can't appeal we will find a different way of the sanctuary going without me," he added.
"My conscience won't let any more animals die because of it."
Mr Warwick-Huckvale has been running the centre for 15 years and has helped to re-home thousands of animals. The centre is funded solely by donations from the public.
He pleaded guilty to four offences relating to animal welfare and has until 8 December to appeal against the ban.