Orders issued in Wiltshire anti-domestic violence pilot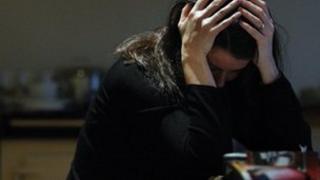 Sixty-five orders aimed at protecting people at risk of domestic violence in Wiltshire have been granted in the past four months.
The figures have been released by Wiltshire Police as Domestic Abuse Awareness Week gets under way.
The Domestic Violence Protection Notices and Orders (DVPN/DVPO) have been issued since the start of a year-long pilot in July.
They are given to those who present a continuing threat of violence.
The orders aim to protect those at risk or who have suffered violence and give them time to think about their options.
DVPNs must be brought before a magistrate within 48 hours of being issued by police.
They can bar the perpetrator from contacting the victim for at least 14 days and a maximum of 28.
Breaching the order can lead to a fine, including court costs, or jail.
Acting Det Ch Insp Lisette Harvey, from Wiltshire Police, said: "We are getting very positive feedback from victims who have been helped by the process."
The pilot will be assessed by the Home Office.