Wrong fuel issued at Westbury petrol station pump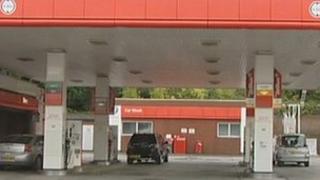 The owners of a petrol station in Wiltshire have admitted filling one of its tanks with the wrong type of fuel.
Customers who filled up at an unleaded pump at Westbury Service Station last Thursday inadvertently put diesel into their tanks.
A spokesperson for Total UK, which runs the filling station, admitted an "off-specification product" was issued.
The company has apologised and said it turned off the pumps as soon as it realised what had happened.
Total UK said "a number" of customers had been affected by an "error in a fuel delivery".
Spokesperson Claire Elliot said: "As soon as the error was detected we immediately closed off affected pumps.
"We are in contact with the customers impacted and are resolving the issue with them directly.
"We would like to apologise to any customers adversely impacted by this, and will ensure that they are compensated accordingly," she added.
Motorist Nikki Cullen, who was one of the customers affected, said: "My car started to splutter and I completely lost power. I had traffic beeping at me."