David Hempleman-Adams in Gordon Bennett balloon race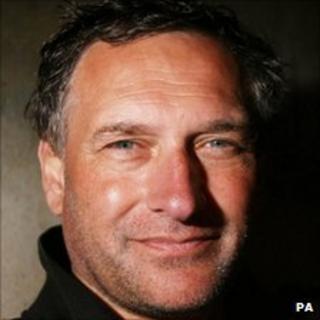 The Wiltshire-based explorer David Hempleman-Adams is joining pilots from around the world to take part in the 2011 Gordon Bennett Gas Balloon Race.
The race, believed to be the oldest in the world, starts on Saturday evening from Gap-Tallard, France.
Competitors have one aim - to travel as far as possible from the launch site.
Last year the race, which started north of Bristol, claimed the lives of two American pilots, Richard Abruzzo, 47, and Carol Rymer Davis, 65.
Their hydrogen balloon, USA2, went missing in a thunderstorm over the Adriatic.
The balloon's gondola with their bodies still inside was hauled from the water by a fishing boat.
'Poker game'
This year each balloon is fitted with the latest meteorological technology to predict the likely inclement late-September weather, and GPS tracking systems.
Mr Hempleman-Adams, who won the 2008 race with co-pilot Jon Mason, will be flying with Simon Carey, a senior Virgin airline captain, as co-pilot.
"The Gordon Bennett is one of the most exciting of races, it is like playing a game of poker in the sky," Mr Hempleman-Adams said.
Each balloon is filled with hydrogen gas and is controlled by letting gas out to descend, or throwing weights out to ascend.
The race was was first organised by James Gordon Bennett Junior in 1906, but it took until 2008 for a British team to win the race.
Then Mr Hempleman-Adams and Mr Mason flew 1,767km in just over three days - from Albuquerque in New Mexico to the shores of Lake Michigan, north of Chicago - to claim victory.
Winning gave the UK the right to host the race and choose the launch site.
This year the British pilots will be supported by flight director Clive Bailey and weather expert Luc Trullemans, who will be based in Bristol for the duration.
Mr Bailey said Mr Hempleman-Adams' team was the only British entry this year.
"We are proud to represent our country. With the Olympics under 12 months away, a win for the UK would be fantastic," he added.
BBC weatherman Ian Fergusson said the prevailing upper winds are likely to take the balloonists east-north-east towards the Baltics.
"We're not expecting Monday's storms from the former Hurricane Katia to greatly influence their track, although they may have to dodge showers or thunderstorms en route," he added.