Motorcyclist killed in Wiltshire collision is named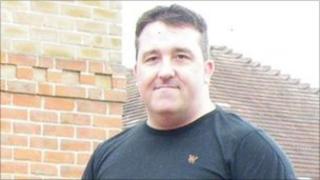 A motorcyclist who died in a collision in Wiltshire has been named as Grant Robert Burke.
Mr Burke, from Lawrence Court, Ludgershall, was killed in an accident on the A342 near Everleigh at 07:45 BST on 11 August.
A purple Ford Fiesta, driven by a 45-year-old local man, was in collision with a red Yamaha motorbike.
Mr Burke, a self-employed IT worker, had recently returned from a motorcycling trip to Scotland.
Police are appealing for witnesses to the crash.