Up to 150 Nokia Siemens' jobs could go in Swindon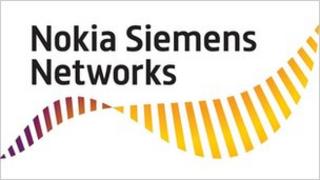 Up to 150 jobs could go at a Nokia Siemens Networks (NSN) site in Swindon.
The telecoms equipment-maker has confirmed that about a third of its 400 research staff at Kembrey Park are in consultations over job losses.
The move is part of a global reorganisation which will see up to 1,500 jobs being shed from the company's 6,900-strong workforce.
A 90-day consultation period will conclude in October with job losses expected by the end of the year.
Justin Tomlinson, Conservative MP for North Swindon, said it was "awful news for those workers facing potential job losses".
"This does fly in contrast to the recent announcement from BMW who invested a further £500m in their network in the UK - which in particular included the Swindon factory," he said.
"What we've all got to do is try and champion the British end of the business and try and protect as many of those jobs as possible."
Andy Prendergast from the GMB union said the government should be protecting these types of jobs.
"These are very high skilled, very hi-tech," he said.
"They are the kinds of areas where we, with our huge investment in our universities and areas like that, should be ensuring that we keep the research capacity here so we are always stepping one step ahead of our competitors."
The news follows the announcement in May that Virgin Media would be closing its call centre in Trowbridge with the loss of 450 jobs.
And in April Vodafone announced its proposals to close a contact centre in Trowbridge with the loss of 200 jobs.