Swindon hospital told to improve older patient care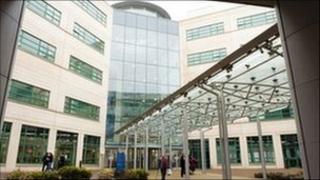 Swindon's Great Western Hospital has been told it needs to improve its treatment of older patients.
It follows an inspection from the Care Quality Commission, which made a unannounced visit to the hospital in April.
It said the hospital needed to improve the dignity and respect given to older patients and increase nutritional standards.
Managerial staff have now laid out an action plan to address these issues.
Great Western Hospital Director of Nursing Sue Rowley said: "I'm drawing up improvement plans at the moment using the Care Quality Commission report.
"Feedback is welcomed and we aim to continually improve the care we provide to our patients."