Coate homes plan refused by Swindon Borough Council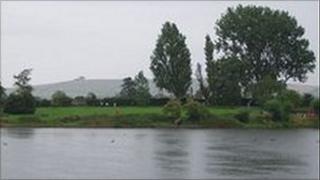 Swindon Borough Council has refused an application to build nearly 900 houses on land near Coate Water in Swindon.
The plans proved controversial and campaigners had lobbied against building on the green fields next to the country park.
About 100 people attended a council meeting on Tuesday, where after three hours of debate the planning committee eventually voted nine to two against.
It is not yet known whether developers Persimmon and Redrow Homes will appeal.
Dale Heenan, who chairs the planning committee, said: "Public opinion is very clear on this, that we don't want to see development."