Swindon Mayor Rex Barnett diagnosed with mesothelioma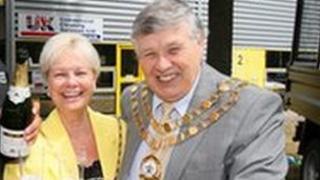 The mayor of Swindon has been diagnosed with mesothelioma, a cancer linked to asbestos.
Councillor Rex Barnett was taken ill last month and had to miss some public appointments.
Mr Barnett, 72, worked at British Rail for eight years, from 1953 until 1961.
During his year in office Mr Barnett raised £60,000 for his chosen charities. Many former workers at the town's railway workshops went on to develop the disease.