Wiltshire midwife retires to an African maternity unit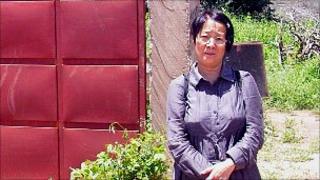 A retired Wiltshire midwife is raising funds for an orphanage and maternity unit in West Africa where she will be based offering advice and support.
Marie Lee To from the Discovery Church in Swindon is hoping to move to Fada in Burkina Faso and assist in what she calls a "desperate situation".
The Wroughton midwife first heard about the country's needs two years ago, and felt that God was calling her to help.
"I'd often thought that I would like to help others when I retired," she said.
"The Book of Corinthians says God is the god of all comfort, and comforts us so that we can comfort those in any sort of trouble.
"I wanted to put that into practice by using my skills to help others less fortunate than myself."
Originally, Marie admits, she had asked God to send her anywhere but Africa, but after visiting the area knew that was where God wanted her to be.
She said she could see that children and mothers were dying needlessly and knew her skills as a midwife would help.
"It is a big decision to make, but I know God is in control of my life, and I just put my trust in him to look after me," she added.
Marie Lee To and the Discovery Church Swindon are hoping to raise more than £100,000 for equipment in Fada.
So far £25,000 has been raised.