Wiltshire singer's big radio opportunity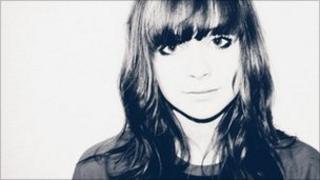 A Wiltshire singer-songwriter has been offered a once-in-a-lifetime opportunity.
Gabrielle Aplin, 18, from Sutton Benger, has been to the BBC Maida Vale studios in London to record a session for BBC Introducing.
The session will be played on BBC Radio One's Introducing programme.
She was first heard by Radio One when she appeared on BBC Wiltshire Introducing last year performing her track, 'Mountains'.
Impressive CV
Gabrielle already has a highly impressive CV. She has received over 1.2m plays on her MySpace site and her YouTube channel is the 16th most subscribed channel in the world.
After leaving the studios, Gabrielle told BBC Wiltshire: "It was absolutely amazing. It's such an old studio as well, it was like stepping into a time capsule. I recorded three of my own songs and a cover of 'Fix You' by Coldplay."
Gabrielle performed the session with fellow musician Harry Clarke.
Max Wheedon, head of BA1 Records at City of Bath College, where Gabrielle studies, said: "We are very proud of Gabby and Harry who have both worked extremely hard to develop their musical skills.
"Both are excellent students and fully deserve the opportunity to play at the world famous BBC Maida Vale studios.
"Not only are they both seriously talented, they are also excellent people always willing to collaborate with the other young artists here."
The session comes at the start of an exciting time for Gabrielle.
She said: "I have a tour that starts on May 9 and an EP that's out on the May 19. The session was filmed as well and it'll be on the BBC Introducing website in May."
Gabrielle's Maida Vale session will be broadcast on BBC Radio One later this year.