Longleat Estate worker faces forced retirement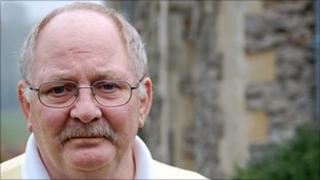 A Longleat Estate worker who was born five months too early to take advantage of a change in the employment law is facing forced retirement.
Mel Thomas has been a security guard on the Longleat Estate for 24 years.
But at the beginning of May, he will turn 65 and under current legislation faces losing both his job and his home.
"At the end of October I received a letter stating that they required me to retire on the 2 May this year," said Mr Thomas.
"It's devastating - I'm 65 on the 2 May and now they've told me I need to vacate my tied cottage on or before then."
Under current law an employer can compulsorily retire employees at 65.
And at the end of October last year, the management of the Longleat Estate did by taking "the difficult decision to retire its employees who are over 65".
But from the beginning of October the default retirement age is being scrapped and an employer will no longer be able to enforce retirement.
"It's a poor decision. They haven't taken experience into account, they haven't taken loyalty into account," said Mr Thomas.
"They brought into question my integrity and honesty and my ability to carry out a job that I have been doing for 24 years."
The Longleat Estate, which is acting completely within its rights, says it is in a process of modernisation and needs employees with "new diverse skills and experience".
For Mr Thomas, whose private pension was hit by the stock market crash following 9/11, it leaves him facing a situation where he says he has not got enough money to retire on.
He also says he cannot afford to pay the commercial rent on his tied cottage.
"I don't want it - but I'm looking forward to retirement now - because I just don't want to work at Longleat anymore," said Mr Thomas.
"As for the future? we don't know. Hopefully we'll have found somewhere that we can afford to live before then."