Funeral of third crash teenager held in Chippenham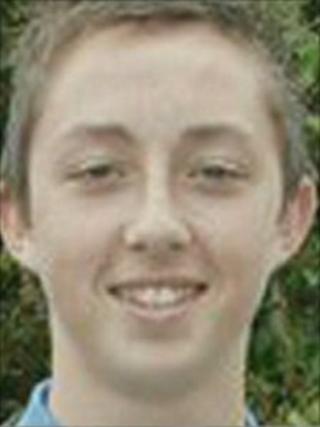 The funeral of a third teenager from Chippenham who was killed in a crash in Wiltshire on New Years Eve has taken place.
George Forester, 17, and two friends died after the car they were in hit a tree at Rowde, near Devizes.
The funerals of Frankie Bowyer, 16, and Jamie Walker, 17, were held earlier in the week.
In a statement after his death, his family paid tribute to "a wonderful son, brother and friend".
All three funerals took place at St Andrew's Church in Chippenham.
The 17-year-old, of Tudor Close, died on New Year's Day of the injuries he sustained in the crash.
In a statement following his death, George's parents Jacqui and Steve, his sister Sara and brothers, Adam, Joe and Jack, said he was "a wonderful son, brother and friend".
"He was a very happy young man, very caring and loved his family and wide circle of friends," the statement said.
"He was always smiling, singing and even occasionally breaking into a spontaneous dance. He was really enjoying this stage of his life."
After the boys' deaths a fund was set up to raise money for Wiltshire's air ambulance.
The driver and another passenger survived the accident.