RAF Lyneham decision due by July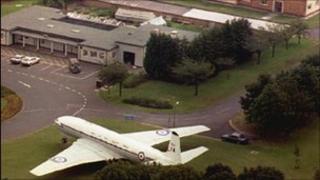 A decision whether the Army will move into RAF Lyneham will be made by July.
The Ministry of Defence plans to close the Wiltshire base in 2012 and relocate its aircraft to RAF Brize Norton in Oxfordshire.
Conservative North Wiltshire MP James Gray called a parliamentary debate on Wednesday, saying it would make an ideal base for the Army.
MPs from across the county urged ministers to use the base as a new home for soldiers returning from Germany.
The government said RAF Lyneham is in "a strong position" to become an Army base once the RAF leaves the site.
Armed Forces Minister Nick Harvey did not make any firm commitments about the future of the base, but said a decision would be made by July.