Nationwide Building Society closes two Swindon branches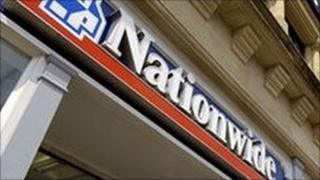 Nationwide Building Society has announced plans to close two its five branches in Swindon.
The offices in Gorse Hill and Old Town will shut on 27 May, with around 10 personnel affected.
Bosses are currently consulting with staff in the hope that the majority can be redeployed to other posts within the company.
Divisional Director Graeme Hughes has also written to customers to inform them of the changes.
In the letter Mr Hughes said that the "welfare" of employees was "very important to Nationwide" - the company employs more than 4,000 workers in Swindon.
Its other three branches are in Regent Street, The Parade and the Croft branch at Nationwide's headquarters on Pipers Way.
'Difficult decision'
A statement from the company said the closures were "part of an ongoing review of the Nationwide business and its distribution arrangements".
It added: "We have looked carefully to ensure that we have the right number of branches in the correct locations to meet our customers' needs.
"We have undertaken a thorough analysis of our five branches in Swindon, their proximity to other Nationwide branches and how many customers use them.
"As a result, we have made the difficult, but carefully considered, decision to close the branches in Gorse Hill and Old Town."
The company added that it would be spending £800,000 "refurbishing and modernising" its branches in Regent Street and at the Croft.