Devizes man guilty of neck stabbing murder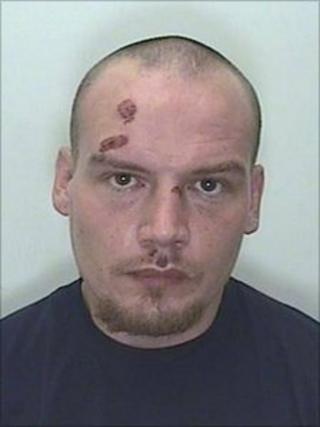 A man who stabbed another man 11 times in the neck has been found guilty of his murder.
Karl Quincey, 35, from Devizes, Wiltshire, was convicted of killing Barry Cooper in 2008. He will be sentenced on Wednesday.
Mr Cooper, 28, was found lying in a pool of blood in the hallway of a block of flats in Devizes. He suffered massive blood loss and, despite surgery, he died the next day.
Police said it was a vicious murder.
Detective Chief Superintendent James Vaughan, who led the police investigation, said: "The thoughts of my team and myself are with Barry's family at this time.
"The anguish and heartache that they have gone through following Barry's murder cannot be measured, but the Wiltshire Police will continue to support them for as long as is necessary to help them recover from this awful experience."
Wiltshire Police said they had been called to the flats in Victoria Road on 27 June, 2008.
They said Mr Cooper was taken to Great Western Hospital in Swindon where he underwent emergency surgery, but was declared clinically dead the following day.