Wiltshire sand and gravel consultation plan closes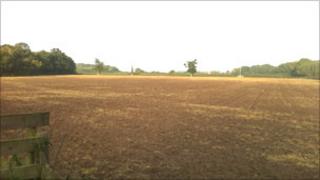 More than 2,000 Wiltshire people have taken part in a consultation over where sand and gravel should be extracted.
Some 32 million tonnes need to be dug up over the next 15 years to provide reserves and Wiltshire Council has identified several possible sites near Salisbury, Calne and north Wiltshire.
The move had sparked protests at a number of potential sites.
The consultation was extended by an extra four weeks because of the large amount of public interest.
Speaking in September, protesters at Bromham, near Devizes - one of the locations identified - said it would be "terrible news" if 300 acres of farmland were mined.
Wiltshire Council said it was mandated by the government to have a reserve supply of sand and gravel.
"Existing sites do not have sufficient capacity [which is] required in the time period up to 2026 so alternatives need to be explored," a spokesman added.
The consultation ends at 2359 GMT on Sunday.