Wiltshire woman loses £2,000 in lottery scam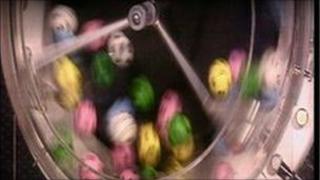 An elderly Wiltshire woman has lost more than £2,000 in a lottery scam.
Police said the woman from Harnham, Salisbury, received a letter in the post stating that she had been selected at random to win a large cash prize.
In order to receive her prize she was asked, more than once, to send a substantial sum of money to accounts in Australia and Canada.
Pc Mark Littlewood, of Harnham's neighbourhood policing team, said scammers preyed on the vulnerable.
He urged people to beware of such scams.
"The offenders behind scams such as this one prey on the vulnerable members of our society," he said.
"I would like to take this opportunity to appeal to anyone with elderly relatives or neighbours to warn them about engaging in dialogue with these people and to remember that if it seems too good to be true it normally is.
"Often victims of fraud are too embarrassed to contact police because they feel that it is somehow their fault for being taken in.
"It's important to remember that these people are cunning and the more people report these crimes, the more likely it is that the offenders will be identified."