NHS cleared over depressed Oxford author's death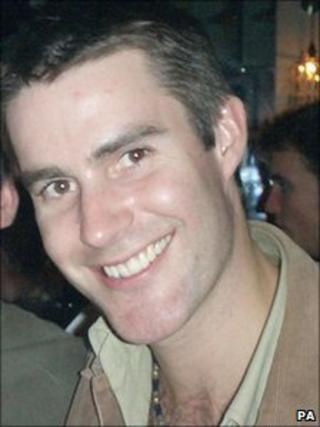 The NHS did not fail a depressed novelist who died when he leapt from a car park after discharging himself from hospital, an inquest has ruled.
Staff at Swindon's Great Western Hospital helped Luke Bitmead, 34, remove medical equipment before allowing him to leave in his pyjamas.
The inquest heard Mr Bitmead's family were concerned that staff did not detain him under the Mental Health Act.
Wiltshire and Swindon Coroner David Ridley recorded a verdict of suicide.
The inquest heard how staff had helped Mr Bitmead remove a drip and monitoring equipment before allowing him to leave the hospital in the early hours of 27 October 2006, dressed only in his pyjamas.
Delivering his written verdict, Mr Ridley said that allowing Mr Bitmead to leave the hospital had only afforded him the opportunity to take his life and it had not contributed to or caused his death.
Mrs Hanson told the five-day inquest in July how she had taken her son to hospital on 26 October 2006 after he had taken a potentially lethal dose of painkillers.
'Absolutely vital'
He added he was happy that lessons had been learned by those involved in Mr Bitmead's care but that some of those lessons should be shared more widely.
Mr Bitmead, who lived in Oxford, was the author of the books White Summer and Heading South.
His mother, Elaine Hanson, and stepfather, Chris, were at Friday's hearing in Trowbridge.
Speaking after the inquest, Mrs Hanson said early intervention was "absolutely vital" when dealing with mental health issues.
"I would like to see the law changed to ensure that people who have been through the trauma of attempted suicide are properly protected," she said.
"At the very least, they should not be abandoned and allowed to wander off into the night in their pyjamas, no questions asked.
"In England, prisoners on 'suicide watch' are kept safely under 24-hour-a-day supervision - why should it be different for everyone else?"