Up to 1,000 attend illegal rave in Wiltshire forest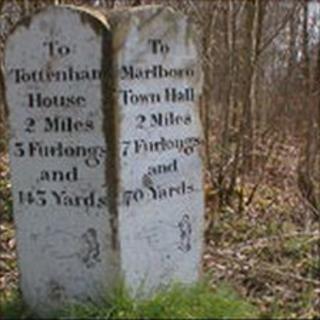 Between 500 and 1,000 people are estimated to have attended an illegal rave overnight in Wiltshire.
Police are working to disperse the last of the party-goers from Savernake Forest, in Stitchcombe, near Marlborough.
Officers said they received a tip-off about the rave on Saturday night, but did not know the location at that time.
Dozens of cars were abandoned on roads leading to the village and the noise could be heard from several miles away.
Wiltshire Police said they had received two complaints, but there were no reports of any damage.
Karen Gardner, who lives in the area, said she was first woken up by the noise at 0400 BST.
"You almost feel this thudding," she said.
"I was a bit concerned what might be going on in the little wood behind us, but couldn't establish where it was coming from.
"If it was coming from Savernake Forest there are quite a lot of woods to go through so goodness knows how loud it was over there."
A rave attended by 800 people was also held in the forest in 2003 and a similar event was thwarted by police in 2005.