Bereaved mother's campaign for Swindon speed cameras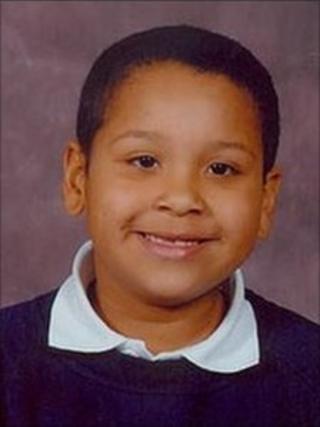 A Swindon woman whose son was killed when he was hit by a car is campaigning for speed cameras in the town to be switched back on.
The borough council was the first English local authority to abandon fixed speed cameras one year ago.
Caroline Hannah, whose seven-year-old son Tyrese died in March 2008, has now joined forces with the road safety charity Brake.
Swindon Council is introducing alternative traffic calming measures.
Tyrese and his dog were hit by a car speeding in the 30mph zone on Swindon's Drove Road.
The driver was jailed for three years for causing death by dangerous driving.
Work began installing traffic calming measures, including road narrowing, on the street in March.
'Selfish driver'
Mrs Hannah said: "The council should listen to the public who want the right to walk safely in their communities without fear of being mown down by speeding drivers.
"They also need to take a look at the research on speed cameras instead of listening to the few fanatics who just don't like being caught when they break the law.
"If there were speed cameras on Drove Road my son might still be alive. Instead he was killed by a selfish driver who knew he wouldn't get caught for speeding."
Ellen Booth, Brake's campaigns officer, said: "Caroline is just one example of the thousands of people whose lives are irrevocably transformed by drivers who speed and get away with it.
"When people talk about speed cameras being a 'cash cow' they entirely miss the point.
"Speed tickets are issued to people who break the law; speeding is a criminal and deadly offence and deserves to be punished."
A council spokesman said: "We are carrying out major work at the moment to change the road where Mrs Hannah's son was killed, which involves altering the layout of the road to physically slow drivers down, and installing new safety barriers and crossings.
"One of the reasons the council decided to deactivate its fixed speed cameras was to free up the money for schemes such as this, which we believe will have a greater overall effect on road safety.
"When the cameras were switched off, many said that the number of accidents at the fixed camera sites would increase, but this has not happened so far.
"Overall, the number of accidents and casualties across Swindon has fallen."