Swindon North MP praises apprenticeship scheme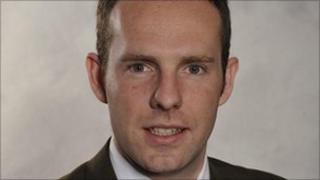 A Wiltshire MP is urging young people to consider becoming apprentices, instead of going to university.
Justin Tomlinson, (Conservative North Swindon) compared the success of Honda apprentices with recent graduates.
He said 85% of the apprentices ended up with jobs at Honda, the other 15% found jobs elsewhere which were potentially better paid.
"Contrast that with the number of students who have graduated but are unable to find work," he said.
"It just shows the value to me of giving people applied real skills where there are real job opportunities at the end," Mr Tomlinson added.
Jammed printer
In the same Westminster Hall debate, Gloucester's MP Richard Graham said he would be taking on an apprentice himself.
Last month the Conservative MP turned up 45 seconds late for the same debate on apprenticeships which had to be postponed.
Speaking then, Mr Graham blamed a jammed printer for his time keeping.
Westminster Hall sits alongside the main chamber, and is aimed at fostering a new style of debate.
Sessions are open to all MPs, who sit in a horseshoe arrangement, and is meant to encourage constructive rather than confrontational debate
The meetings are presided over by a deputy speaker and there are no votes.