Durham Heritage site opens £1.2m visitor centre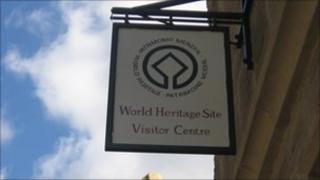 A new visitors' centre has opened to mark the 25th anniversary of Durham Cathedral and Castle being made a World Heritage Site.
The £1.2m centre, based in the former Durham University Almshouses, will provide a central point of information.
Attractions visitors can find out about include the Cathedral's claustral buildings and St Cuthbert's Treasures.
Durham University's Institute of Medieval and Renaissance Studies will be based at the centre.
Visitors can also find out about other places to visit in Durham, including the Botanic Garden and the Oriental Museum.
Professor Chris Higgins, Vice-Chancellor of Durham University, said: "Durham's UNESCO World Heritage Site is recognised world-wide for its architecture and cultural significance as an early seat of learning and centre for the development of Christianity in Europe."