Call centres in Sunderland look to recruit 200 people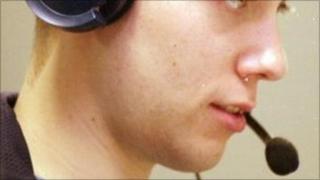 More than 200 call centre jobs will be on offer at a recruitment fair in Sunderland, council bosses said.
The Sunderland City Council-organised event will be attended by energy firms and banks looking to fill vacancies.
The fair, which was established in 1999, is being held at the Place on Athenaeum Street on 27 January.
The call centre industry is one of the largest sectors in Sunderland, employing 10,000 people and generating £150m a year for the local economy.
Among the companies attending the event will be EDF Energy, Lloyds TSB, NPower and Barclays.
Council leader Paul Watson said: "Sunderland's highly successful contact centre industry is a significant part of the city's economy and continues to recruit people through both the ups and downs of the economic cycle.
"The jobs fair is an ideal opportunity for those out of work to find out about openings in the sector."