Sunderland University professor's art going on display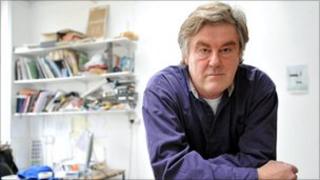 A sculpture created by a Sunderland University professor will go on display alongside the works of artists such as Damien Hirst and Henry Moore.
Eric Bainbridge created his work The Mind of the Artist at the Beginning of Time in 1996.
It has now been chosen to feature in the Modern British Sculpture exhibition at the Royal Academy of Arts.
Prof Bainbridge has been a professor of fine art at the university for the past 10 years.
The exhibition is the biggest survey of British sculpture for 30 years.
Prof Bainbridge said: "The work represents my influences in 20th Century art, and also represents that period of my work in the 1990s quite well.
"It's a work I still very much like, and wonderful to have it shown at such a high profile national exhibition.
"Sculpture is very important for England. We have a rich history of sculpture in this country, which has influenced artists throughout the world."
The exhibition starts on Friday and runs until April.