Plan to improve Durham City air quality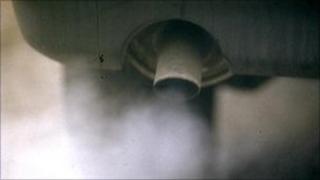 Steps are being taken to tackle air pollution in Durham City.
High levels of nitrogen dioxide, an air pollutant found in vehicle exhaust gases, were recorded in a recent survey.
Durham County Council is hoping to create an Air Quality Management Area (AQMA) in the Highgate, Milburngate and Gilesgate areas of the city.
As part of the project an air quality monitoring station is to be installed.
Since December 1997 each local authority in the UK has been carrying out a review and assessment of air quality in its areas.
Joanne Waller, Durham County Council's head of environment, health and consumer protection, said: "We'll be carrying out more monitoring work over the next few months to look at what action we can take in the future to help improve air quality"
The proposals are due to be presented to the council's cabinet in April.