Stabbed County Durham social worker not told of threats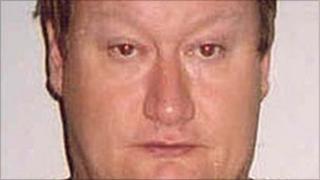 Medical staff failed to warn a social worker, who was later stabbed, that a mental patient had threatened to kill her, an inquiry has concluded.
Claire Selwood, who worked for Durham County Council, was critically injured when she was stabbed in the back with a kitchen knife by Graham Burton in 2006.
The attacker, from Murton, was jailed indefinitely for attempted murder.
An independent inquiry has said there was a "complete failure" by medical staff to warn Ms Selwood of any danger.
Ms Selwood, a 37-year-old mother-of-three, suffered acute blood loss and almost died after the attack, which happened as she prepared for a morning meeting at a local school.
'Untold suffering'
At the time Burton, 40, was a patient at Sunderland's Cherry Knowle Hospital, where he was being treated for depression and post traumatic stress disorder. He was also receiving community-based mental care.
The inquiry, ordered by the North East Strategic Health Authority, concluded the threat posed to Ms Selwood was not recognised by medical staff, despite Burton making five separate threats towards the social worker.
Ms Selwood eventually returned to work, but has now left Durham County Council.
Barrister Sue Taylor, who chaired the inquiry, said: "Whilst we found it impossible to conclude with absolute certainty that this vicious and premeditated attack could have been prevented, we are resolute in our opinion that Graham Burton presented a very real personalised risk to a social worker easily identifiable as Claire Selwood.
'Catastrophic results'
"The complete failure of those health professionals to communicate the fact that threats had been made directly towards Claire Selwood, denied Durham County Council the opportunity to take steps to protect their employee and Claire Selwood was denied the opportunity to protect herself, with catastrophic results."
The inquiry made 13 recommendations - mainly focussed on better training and communication between agencies - all of which have been acted upon.
Northumberland and Tyne and Wear NHS Foundation Trust and Tees, Esk and Wear Valleys NHS Foundation Trust, who were responsible for Burton's care, have apologised for the "untold suffering" caused to Ms Selwood.
Durham County Council said the inquiry findings made "difficult reading", but was satisfied better systems were now in place to protect vulnerable staff.