Patrols target train disorder in Sunderland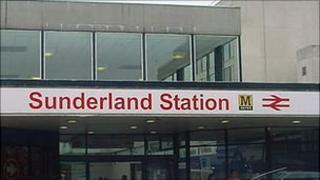 Transport police are introducing extra patrols to combat anti-social behaviour in stations and on trains in the Sunderland area.
Operation Nightowl, which runs throughout the evening until late at night, aims to make travellers and staff feel more safe on the network.
It consists of more than 20 individual and co-ordinated patrols.
A British Transport Police spokesman said it was designed to complement and support day-to-day policing.
Sgt Bob Moody said: "While crime across the rail network in Sunderland is low and has been falling year-on-year, Operation Nightowl is aimed at combating the sort of low-level offences which make members of the public and rail staff feel unsafe.
"By putting more police on patrol in the evenings, we are aiming to address some of those anxieties, and boost passenger confidence."