Soldiers' stories in £50k display in Durham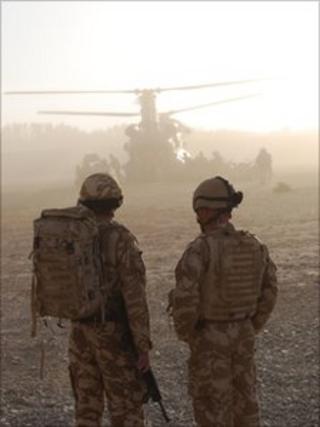 An exhibition will be opened in County Durham to tell the story of members of 3rd Battalion, The Rifles' recent tour of Afghanistan.
Durham County Council has received more than £50,000 in grants to help pay for the project.
The exhibition will reflect experiences of troops who served in the country between October 2009 and April 2010.
It will be opened at the Durham Light Infantry (DLI) Museum in the city in November.
The Heritage Lottery Fund awarded a grant of £42,000 for the project, with the remainder of the money coming from the Army Museums Ogilby Trust and the Pilgrim Trust.
Emma Hamlett, DLI manager, said: "The Rifles are the current successors of the DLI and continue to recruit significant numbers from County Durham and the wider north-east England region.
"It is, therefore, particularly significant that this funding will give us the opportunity to recognise, record and pay tribute to the bravery of these local people at the home of their predecessors."
The DLI was formed in 1758 but was amalgamated into the Light Infantry in 1968. Almost four decades later, in 2007, the Light Infantry became the Rifles.