Woman in court over Sunderland care home murder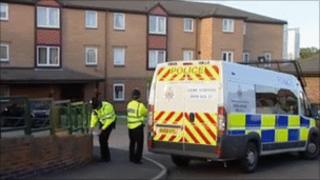 A Sunderland woman has appeared in court charged with the murder of a pensioner at a sheltered care home in the city.
Officers were called to Emblehope House on Allendale Road on 16 July following reports of concern for Harriet Davison.
The 88-year-old was found with a number of injuries "consistent" with an assault and later died, police said.
Beverley Briggs, 39, appeared before magistrates on Saturday. She is due before Newcastle Crown Court on Monday.