Northumberland 5% taxi fare rise 'disrespectful' to drivers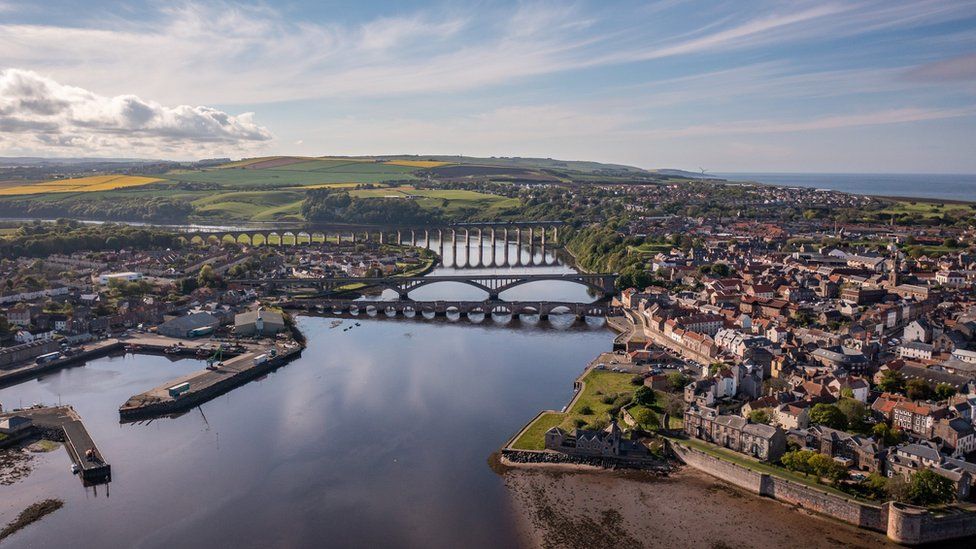 A taxi drivers' association says a council-approved 5% fare rise is "disrespectful to the trade" amid spiralling fuel costs.
From 4 July a flag fee for hackney carriages in Northumberland will go up by 10p to £2.60, with passengers paying an extra 10p for every 86 yards.
The Berwick Taxi Association said its members were "absolutely livid" as drivers continued to be out of pocket.
The county council said all feedback had been "carefully considered".
The taxi association, which represents a large number of drivers in the area, had objected to the proposals in a consultation in March, when fuel costs were lower.
It said the price of fuel had increased from £1.11 per litre in 2018 to £1.83 by April, insurance had risen from a low of £750 and a high of £1,500 to £1,000 and £2,500 respectively, and maintenance went up by 33%.
The group had suggested increasing the flag on a normal tariff from £2.50 to £3 and increasing the mileage charge by 10p per mile.
It said that would increase the fare on an average local fare by 80p and a 10-mile trip by £1.50, which it called a "reasonable" increase that could be reviewed when costs reduce.
"Most of the trips as a taxi driver are local jobs so for every 10 jobs I do I'm going to receive an extra pound. It doesn't even cover the increase in fuel.
"The licensing committee evidentially don't know how a taxi operation runs."
Northumberland County Council said it had emailed its proposals to 851 private hire and hackney carriage proprietors and drivers, as well as publicising them locally.
"At this month's meeting all the feedback was put in front of committee, including that of Berwick Taxi Association and was carefully considered," a spokesperson said.
"The increase comes in on 4 July and a commitment was made at an earlier meeting to review the figures in 12 months."
Related Internet Links
The BBC is not responsible for the content of external sites.