Cyclist sets off on 2,000-mile Roman ride with cello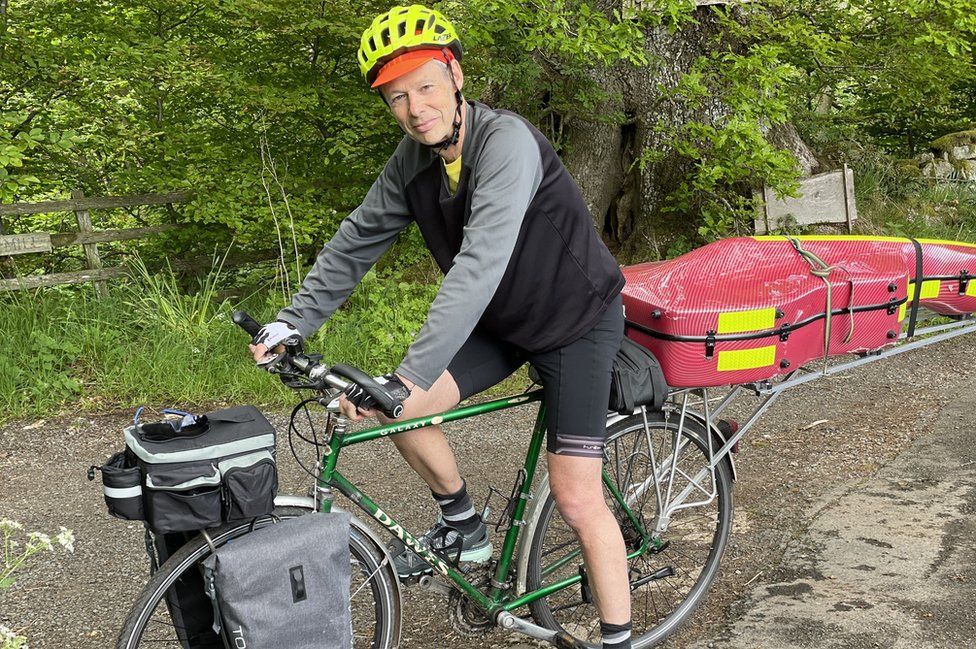 A former vicar has set off on an epic 2,000 mile bicycle ride across Europe - with a cello.
Kenneth Wilson, from Renwick, Cumbria, will play concerts on his instrument, called Libre, along the route from Carlisle to Rome.
As well as offering travelling entertainment, the musician plans to record an album of his journey.
He said he appreciated it was an unusual idea but he had "a reputation for being on the edge of sanity".
Mr Wilson said he could not recall how his plan to commemorate the Roman Empire came to him, but it "just seemed like a good idea at the time".
He said: "It's not so much about the biking, it's really about the cello.
"I want to make music on the road all the way from the edge of the Roman Empire to the heart of the Roman empire."
Performances have been scheduled between Carlisle and Dover and, once on the European mainland, Mr Wilson said he plans to "turn up and play and see what happens".
He will play a variety of music styles, from classical and Irish folk to movie theme tunes, as well as reading poetry.
He is also carrying a letter of greeting from the mayor of Carlisle to the mayor of Rome.
Related Internet Links
The BBC is not responsible for the content of external sites.