Alan Shearer statue to move on to St James' Park land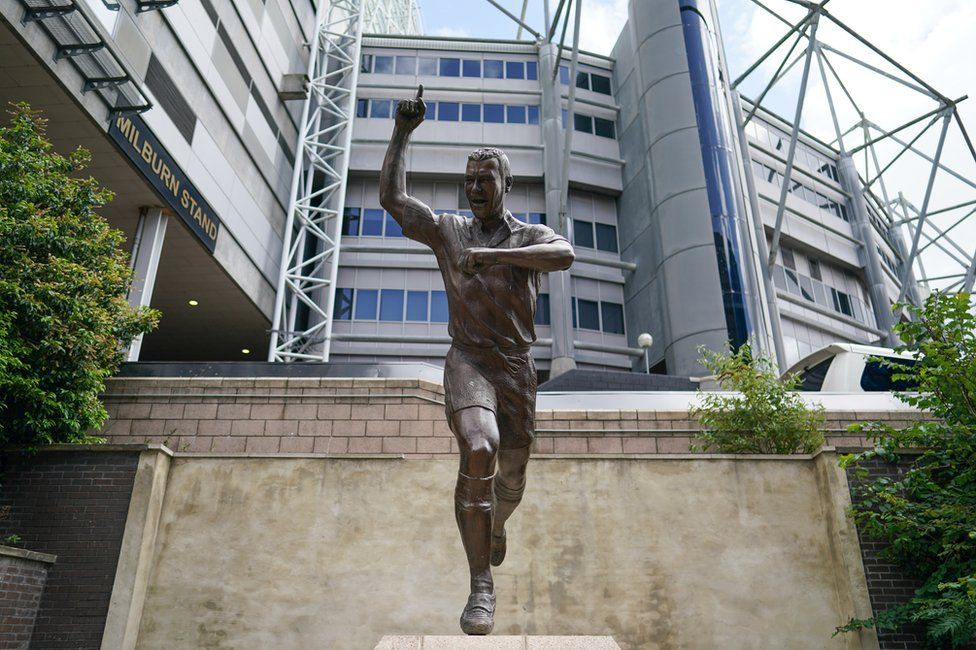 The statue of Newcastle United hero Alan Shearer will be moved inside the boundaries of St James' Park.
The 10ft (3m) statue was put up in 2016 in Barrack Road, yet it stands outside the grounds of the stadium.
The club's new owners put forward a proposal to move it, which was approved by Newcastle City Council this week.
The statue will now move 115ft (35m) east to a place next to the entrance steps of the ground at the Gallowgate West corner.
The £250,000 brass likeness of Shearer, designed by artist Tom Maley, was erected by the city council and paid for by the family of ex-chairman Freddy Shepherd.
But it was always believed Newcastle's former owner Mike Ashley refused permission to have the statue of the legendary striker and the club's former manager inside the boundaries of the stadium.
However, following the Saudi-backed takeover of the club, the new owners sought to have it relocated.
It was stated in a council report which approved the relocation: "The proposed location places the statue in a more publicly prominent location but will be viewed in clear association with St James' Park - which is considered contextually appropriate for the development." 
The main bar at St James' Park has also returned to its original name of Shearer's, having been run as the Nine Bar since 2013. The old signage has gone up and the club tweeted that Shearer's was reopening today.
Shearer joined his hometown club from Blackburn Rovers in 1996 for a then-world record fee of £15m, and he went on to score a club record 206 goals for Newcastle before his retirement in 2006.